Our Fits
We currently offer two denim fits.
The differences are intentionally subtle, but they make a big difference in feel.
how to measure your jeans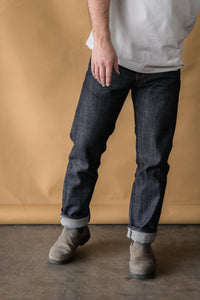 TPR - Tapered Leg
Our Tapered Leg Fit is roomy in the thigh and tapers down to the ankle for a fit built for a little more movement and casual wear. This is our go-to fit, day-to-day fit.
TPR Size Guide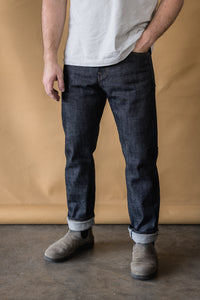 SLM - Slim Fit
Our Slim fit has the same top block and ankle opening as the Tapered Leg, but is cut slimmer in the thigh and knee, making for a trim, yet not skinny jeans.
SLM Size Guide